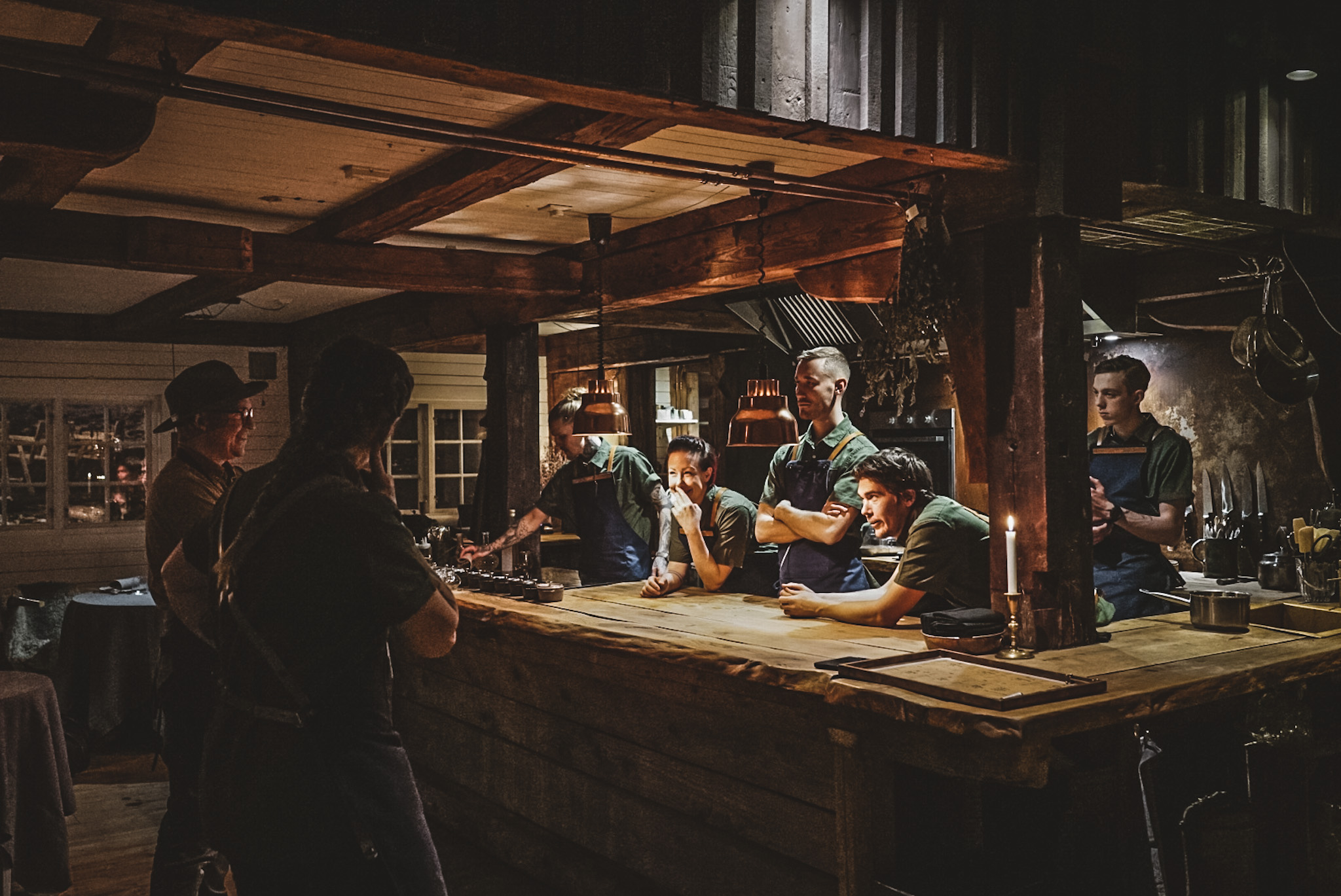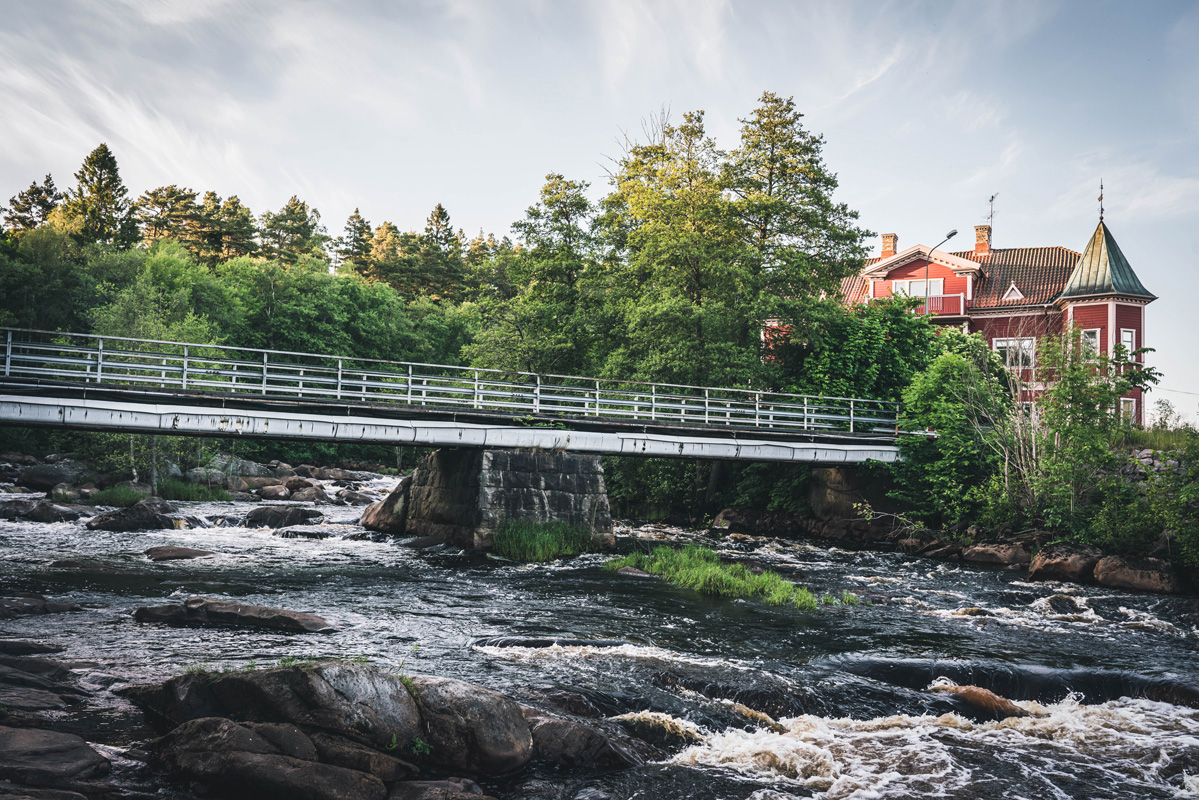 Welcome to Knystaforsen!
Our restaurant – in an old sawmill, by a rippling river, surrounded by pristine forests – is also our extended home. So we treat our guests like family.
Sure, we have a proper kitchen, but we prefer cooking outdoors, over flames and embers. It's sensuous and impractical, in the best sense of the word. It's as much about camaraderie around a campfire as it's about enjoying a meal seasoned with the visceral thrill of its unhurried preparation; fire, the primordial culinary art, provides sustenance for the soul too.
Over the course of our four hours together, we will regale you with a terroir-driven tasting menu that celebrates the lush western province of Halland. Some ingredients are plucked from the rivers and lakes, others are foraged in the woods, wild game and artisanal products are sourced from local purveyors.
We pair our dishes with Nordic and European beverages, made with an array of fruits, berries, and of course grapes. The non-alcoholic options contain equally hand-selected components and are brewed in-house, or caringly crafted by friends of Knystaforsen.
Our house is a casual place, there aren't many rules here, except for one: making sure you feel at home.
We promise to make this a memorable experience in tune with nature.
Eva & Nicolai Tram
Prices February-April 2024
Menu ex. beverages: 2450 SEK
Wine pairing: 1350-1850 SEK
Non-alcoholic pairing: 950 SEK
Optional extras: Cheese & pairing 350 SEK, coffee/tea & sweets 115 SEK, bubbles to start from 175 SEK, digestive 4 cl from 130 SEK
Accommodation in Villa Knystaforsen, per guest in double room, without breakfast: 1200 SEK
Accommodation at a B&B or similar, without breakfast: 900 SEK per person
Breakfast: 450 SEK
Where to stay and other FAQ
We have a limited number of rooms reserved for our guests in Villa Knystaforsen
You may also book a package with dinner and overnight stay at a local B&B.
Answers to other common questions, and more ideas for accommodation can be found in our FAQ
On November 13th we open up for bookings for the winter & spring of 2024. If you want a notification, please sign up for our newsletter
When joining the newsletter list you may also choose to join our last minute waiting list where we will share it when tables become available with a short notice.
Knystaforsen - Rydöforsvägen 4 - 314 42 Rydöbruk - Sweden | info@knystaforsen.se
Please send us an email if you have any questions. We can be hard to reach by phone.