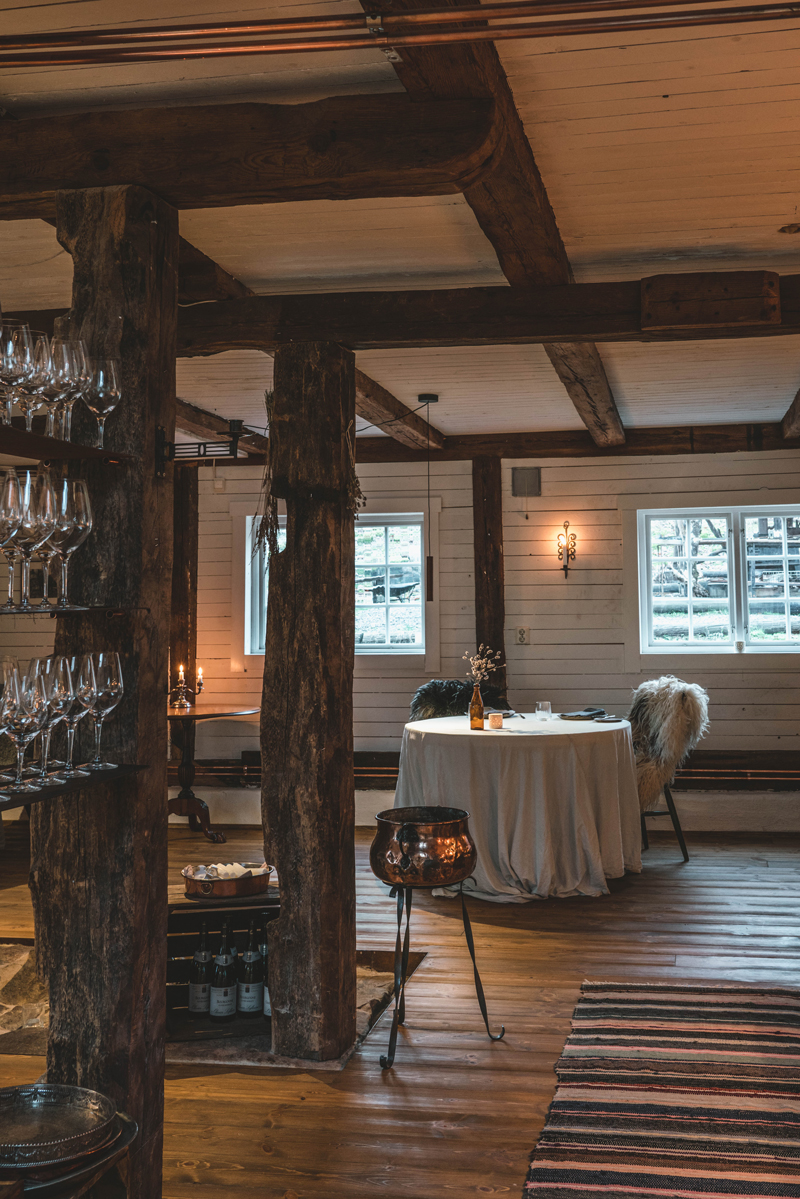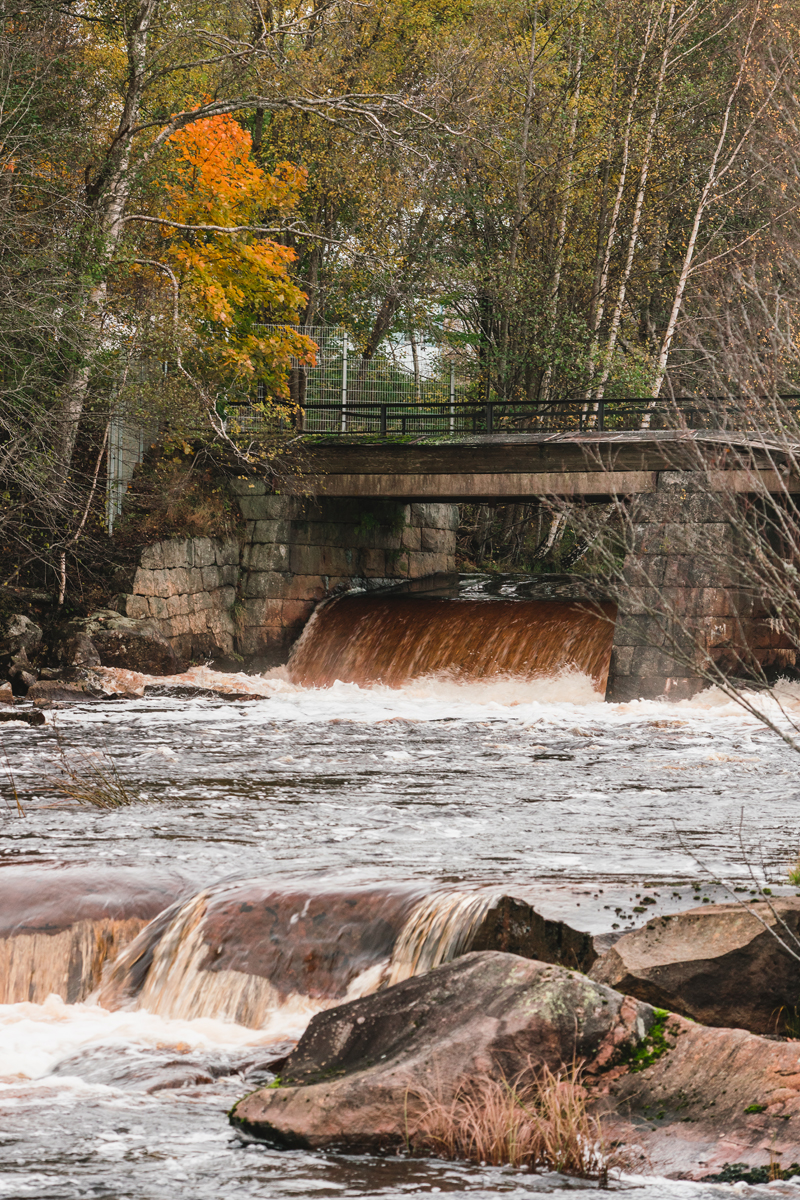 Warmly welcome to join us for
An Evening at Knystaforsen
December 2021 & January 2022
During the course of 4-5 hours, we will pamper you with the best we have: food prepared from the freshest ingredients we can get our hands on from rivers, lakes, forests and our local producers. We cook the food over fire and with love.
All of our beverages are local from Sweden, some are made from grapes, some from other of nature's wonderful ingredients, fruits, berries, and flowers. Our non-alcoholic package consists of beverages that we or somebody we know have made with love and care.
All that said, we want to let you know what we consider most important; we want you to feel like guests in our house. We will do all we can to make it an evening to remember.
Warmly welcome,
Eva & Nicolai Tram
Menu & prices
15 servings
7 glass wine or alcoholfree beverage pairing
Coffee or tea

Menu including beverages: 2300 SEK per person

Our large cheese selection is optional to choose on the night
A room in Villa Knystaforsen costs 1400 SEK for one person / 1600 SEK for two, including breakfast
Booking
NB. We don't take bookings by phone.
Please be aware that as we reply to booking requests manually, the list of dates may not be fully updated. We reply to requests in the order they land in our inbox.
We are open for bookings on the following nights in December 2021-January 2022
Seating time is between 17.30-18
Green = more than one table available
Yellow = one table available, may already be booked
Red = fully booked
Dec 2021
2.12
3.12
4.12
9.12
10.12
11.12
16.12
17.12
18.12
Jan 2022
6.1
7.1
8.1
13.1
14.1
15.1
20.1
21.1
22.1
27.1
28.1
29.1
Can't find a time that suits you?
In case we get cancellations, we inform about available tables via our last-minute waiting list – select it when you subscribe to our newsletter
Upcoming dates will also be released via the newsletter.
Where to stay and other FAQ
We offer accommodation for our guests in Villa Knystaforsen
In our FAQ you will find answers to questions about where else to stay and other common wonderings.