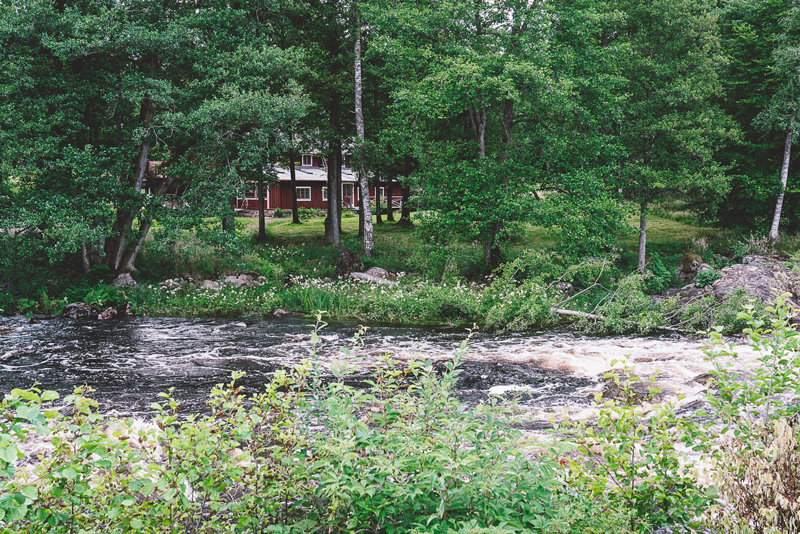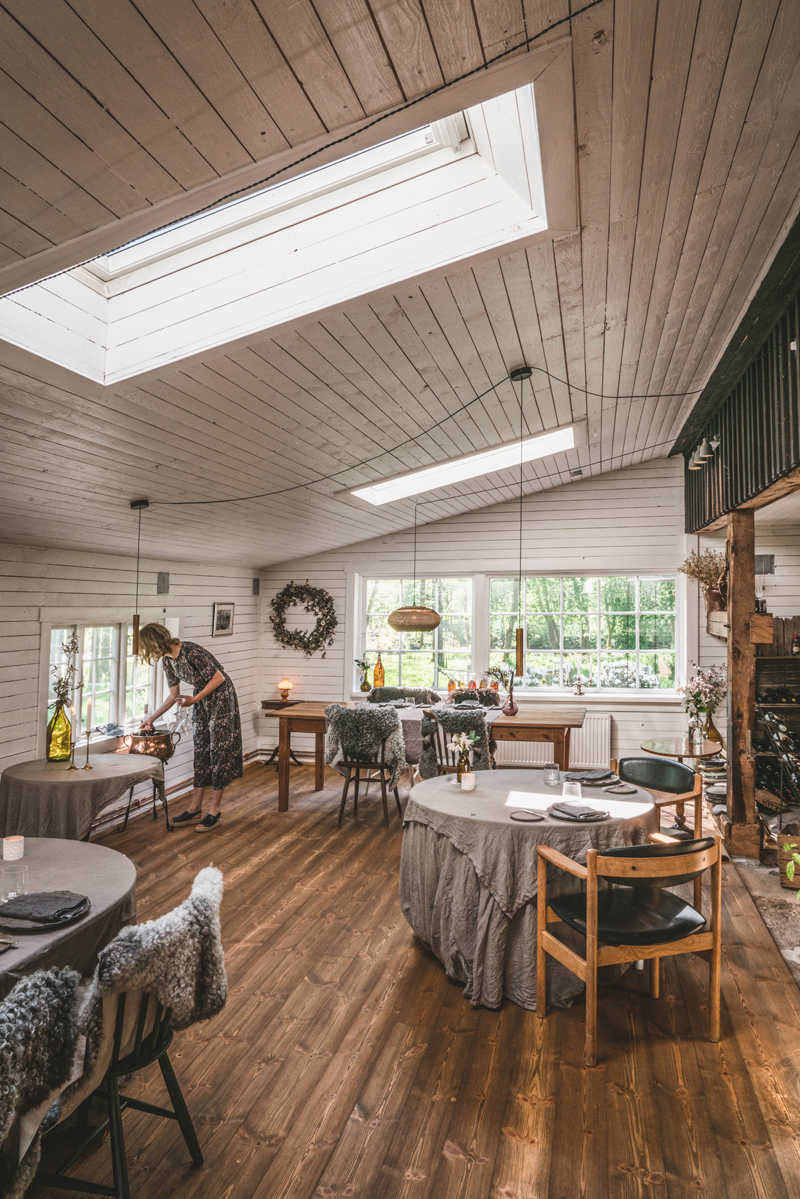 Warmly welcome to join us for An Evening at Knystaforsen
During the course of 3-4 hours, we will pamper you with the best we have: food prepared from the freshest ingredients we can get our hands on from the wild nature around us, rivers, lakes, woods, and our local producers. We cook the food over an open fire and with love.
All of our beverages are local from Sweden, some are made from grapes, some from other of nature's wonderful ingredients, fruits, berries, and flowers. Our non-alcoholic package consists of beverages that we or somebody we know have made with love and care.
All that said, we want to let you know what we consider most important; we want you to feel like guests in our house. We will do all we can to make it an evening to remember.
Warmly welcome,
Eva & Nicolai Tram
Booking
We currently take bookings until May 31st 2022. NB: We do not take bookings by phone.
Future booking options will be released via our newsletter
Summer dates will be released on March 8th 2022
Autumn dates will be released June 1st 2022
Winter dates will be released September 6th 2022
Where to stay and other FAQ
We offer accommodation for parties of up to 4 people in Villa Knystaforsen
Furthermore, there is the possibility of overnight stays with e.g. Lahult or Torups Gästgivaregård, both of which are nice B & B's close to us. If you wish, we are happy to give you a ride to and from the dinner.
Answers to other common questions can be found in our FAQ