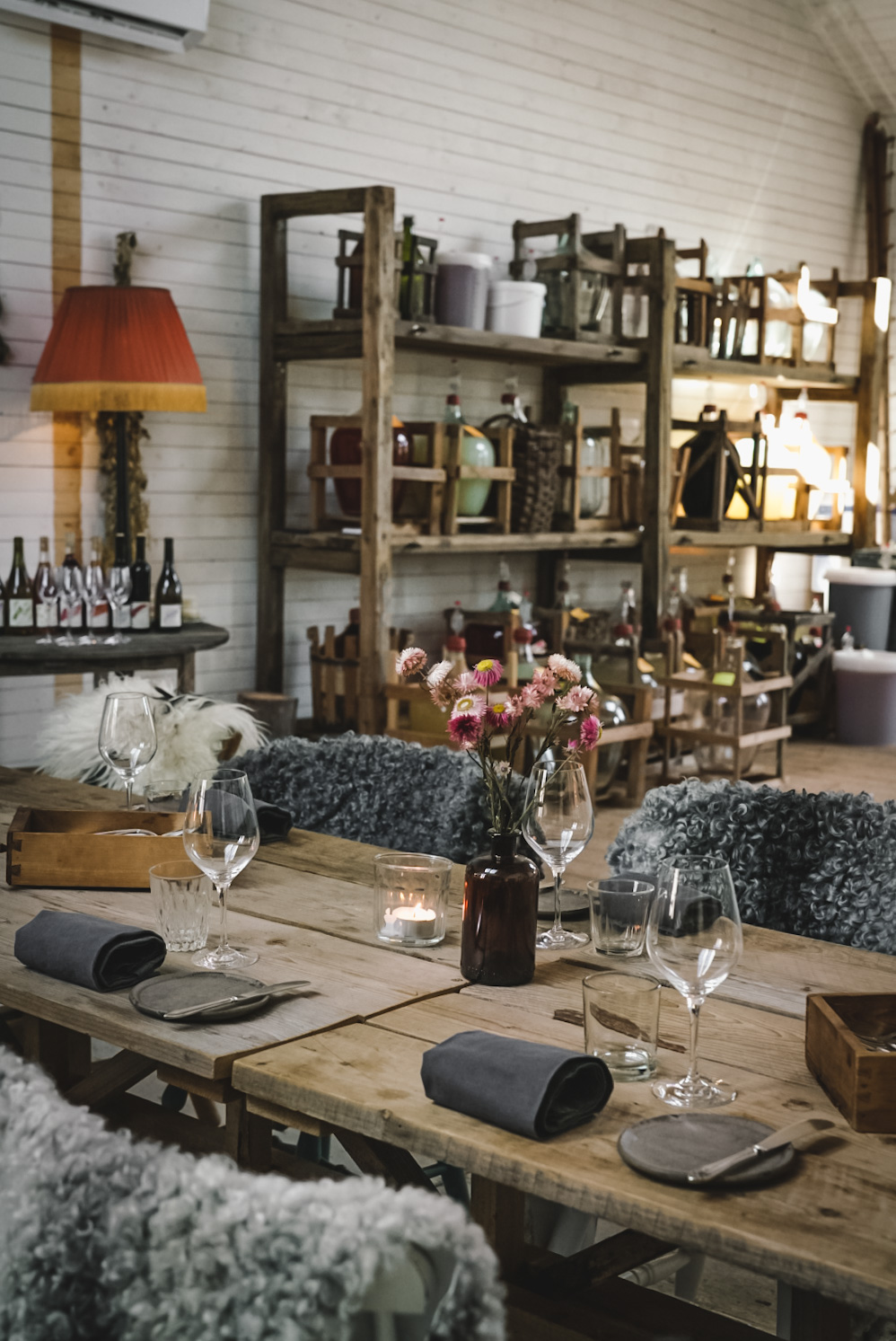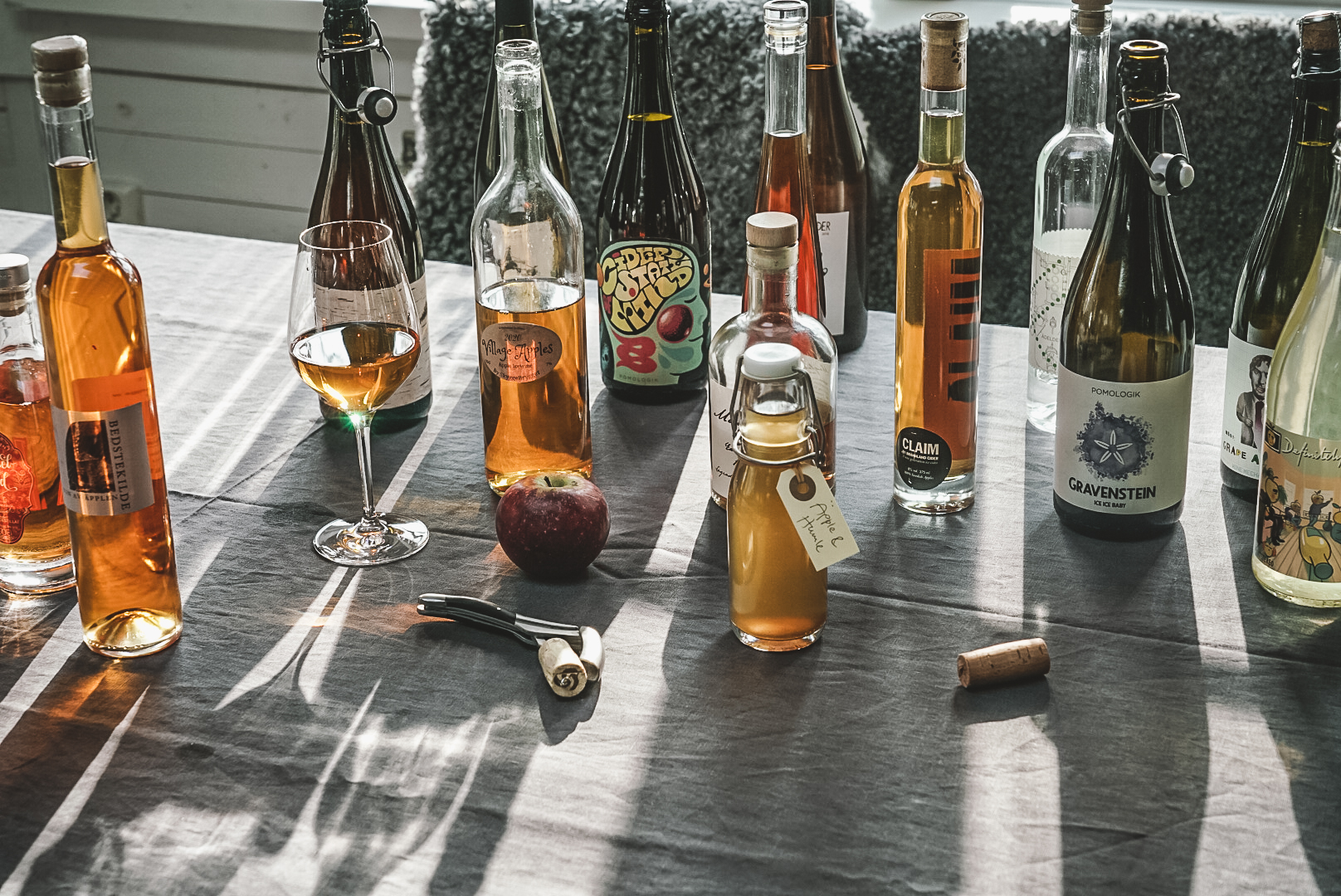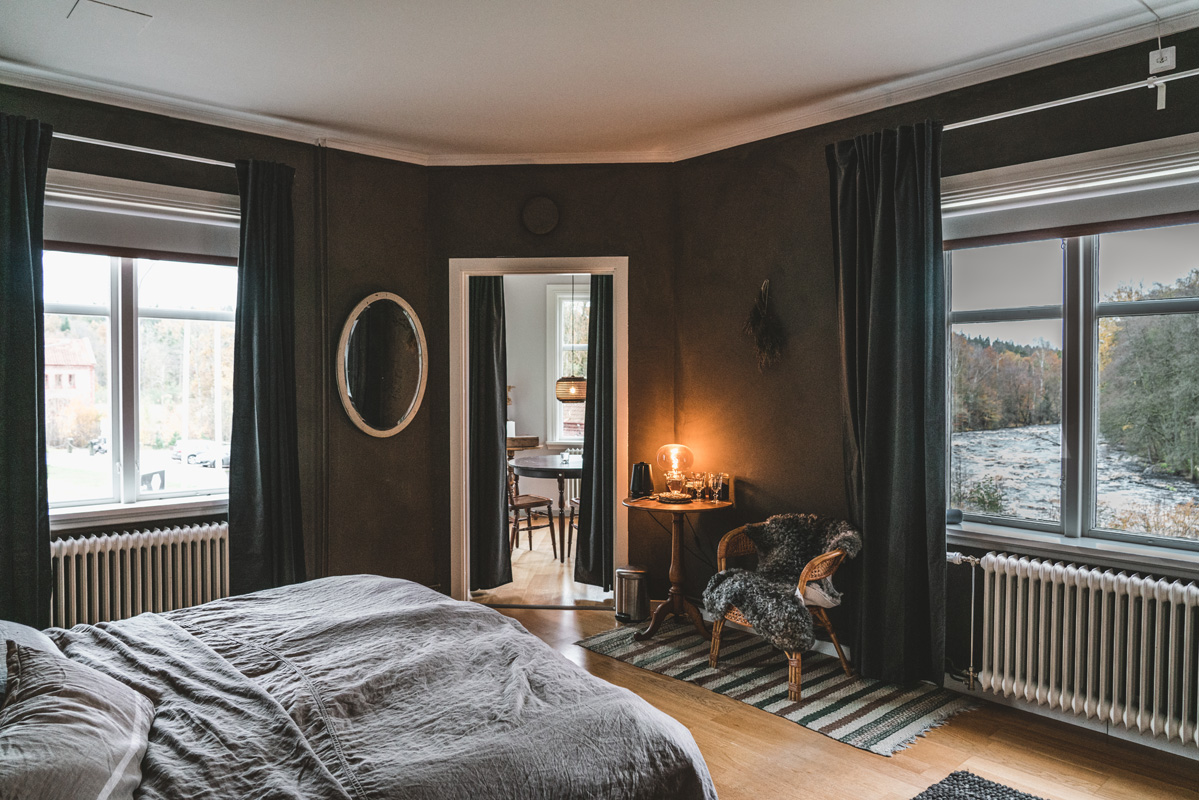 Chef's Table at the Winery
For groups of 7 people or more we offer the opportunity to book dinner at our Chef's Table. We will do as we always do – pamper you with the best we have: food prepared from the freshest ingredients we can get our hands on from the wild nature around us, rivers, lakes, woods, and our local producers. We cook the food outside on a campfire.
We will serve you a 7-course dinner with Knystaforsen favourites and signature dishes, changing according to the seasons. We pair the dishes with matching wines or non-alcoholic beverages. The wines are from Nordic top producers and classic areas of Europe.
After the dinner we will serve you coffee or tea with avec and campfire sweets.
The dinner will take place in the Vild Vin Winery, which is a few hundred meters from Knystaforsen. We can also help sort out accommodation, if you wish (see below).
Price & booking
Bubbles to start
7-course dinner
Wine- or non-alcoholic pairing
Coffee/tea, avec and sweets
Sparkling and still filtered water
 SEK 3200 per person
Optional add-ons
Price per person
Cheese selection & pairing + SEK 375
Upgraded wine pairing + SEK 600
Would you like to spend the night?
Accommodation in Villa Knystaforsen i possible Sunday-Wednesday. On other days we can help arrange a stay in a B&B or hotel nearby.
Stay in Villa Knystaforsen in shared double room: 1000 SEK
Stay in B & B in shared double room: from 800 SEK
Stay in Villa Knystaforsen in double room, one person: 1300 SEK
Stay in B & B in shared double room, one person: from 1100 SEK
Breakfast is not included in the price, but may be added upon request (from SEK 250 per person)
For more information, please write us: booking@knystaforsen.se
Are you a bigger group?
You can book the Chef's Table online for 7-12 people. If you are 13 or more, please send us an email: booking@knystaforsen.se
Please observe
We are unfortunately not able to offer vegan, gluten free or milk-free menus. Most other allergies can be accommodated if you let us know well in advance.
Children are welcome at the private Chef's table, however we do not offer special children's menus. Dogs are welcome.
We do not offer special menus for drivers etc.
A deposit of 1000 SEK per person is requested to secure the booking. The deposit is returned in case of cancellation up to 30 days before the event. In case of later cancellation, the deposit will not be returned, however the booking may be changed to another date up to 14 days before. If the event is cancelled later than 14 days before, the deposit can not be transferred to another date. The final number of guests must be announced no later than five days before the event, after which the price of the menu must be paid for the specified number of guests. It is possible to book the Chef's Table for fewer than 7 people, however, we will always charge you the menu price for at least 7 people.
Answers to other common questions can be found in our FAQ