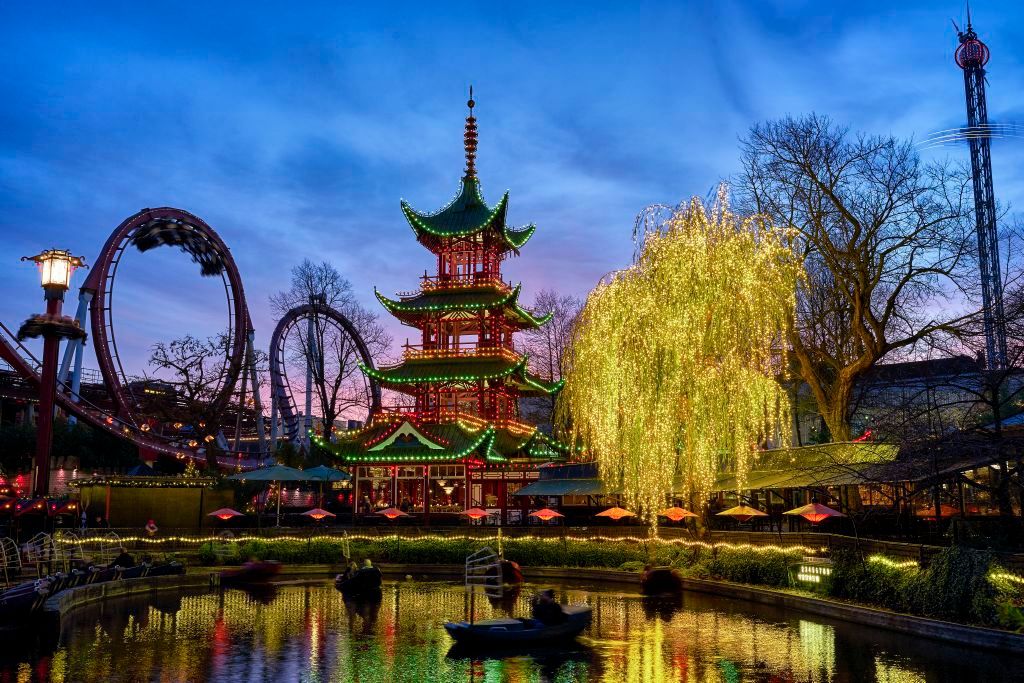 Warmly welcome to Knystaforsen!
We are currently open for bookings from 1st of February until the end of April 2024. 
Would you like to visit us in the city?
From November 18th until New Year's Eve our team will move to the city of Copenhagen, where we have been invited to do a pop up in the Japanese Pagoda in the Tivoli Gardens. Bookings are now open.
Celebrate New Year's Eve with us in Tivoli!
19:00: Welcome Champagne & snacks
19:30:
Our festive 10-course menu, composed for the occasion and prepared over an open fire with hand-selected ingredients from nature
Our matching beverage pairings with classic wines from Europe and top wines from Scandinavia (or homemade non-alcoholic beverages, if preferred)
Coffee, tea & avec
Sparkling & still filtered water
+ surprises along the way
22:30:
We pour you a glass of Champagne to take with you out in Tivoli Gardens to watch the firework display at 23:00
23:30-01:00:
We welcome you back to the Japanese Pagoda, where the Terrace Bar is open for gin/tonics and beer
Price: DKK 3800 per person
All inclusive, except for the bar after the fireworks
Do you have any questions?
If you have any questions, please see if we answer them in our FAQ 
You are of course also welcome to write us: booking@knystaforsen.se
On November 13th we open up for bookings for the winter & spring of 2024. If you want a notification, please sign up for our newsletter
When joining the newsletter list you may also choose to join our last minute waiting list where we will share it when tables become available with a short notice.
Knystaforsen - Rydöforsvägen 4 - 314 42 Rydöbruk - Sweden | info@knystaforsen.se
Please send us an email if you have any questions. We can be hard to reach by phone.